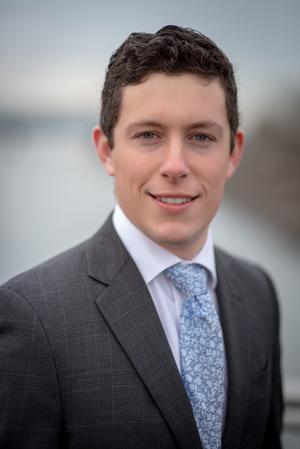 Domicile State: WA
California Insurance License #: 0L48352

Gaston De La Torre is the Founder and Managing Partner of De La Torre Wealth Strategies, located in downtown Vancouver, WA. Gaston serves as a financial professional to individuals, business owners, high-net-worth professionals and their families. Gaston enjoys working with people from diverse backgrounds to help them achieve their financial goals, "My conversation with clients begins with carefully listening to their stories and finding out what is important to the them personally, professionally and financially. My work involves collaborating with clients in order to create a customized strategy that meets them where they are and helps take them to where they want to be."
Gaston began his career in the Financial Services Industry at age 22 with New York Life Insurance Company. He was quickly recognized and awarded as Rookie of the Year, New Org Agent of the Year, and New Org Life Producer of the Year, while also qualifying as an Executive Council Member in 2014 and 2015. In November of 2016, Gaston was recognized by the President of Agency and Vice President at New York Life as one of the top 25 in the company for Life Production. In 2017, Gaston qualified for the Million Dollar Round Table, which designated him as a member in the premier association of financial professionals.
Gaston is a first generation American of Argentinean decent and was born in Santa Monica, CA. As a passionate athlete, Gaston received a Division I Scholarship to play collegiate golf at New Mexico State University where he went on to become a two time Academic All-American. During his years at NMSU, Gaston served as an elected Senator in Student Government where he garnered his passion for managing money. As a Senator for the College of Arts and Sciences, he served on the Finance Committee and assisted in appropriating over a million dollars in student fees. Gaston later graduated with a Bachelors degree in Government with a supplementary major in Law & Society and a minor in Philosophy.
Gaston remains very active in the local community where he serves as a board member for Seton Catholic Prep., a member of the Pastoral Council at St. Joes Catholic Church and he is on the Membership Committee at Royal Oaks Country Club. Gaston enjoys playing golf, traveling internationally and spending time with his wife, Emily, and their daughter Lucia.