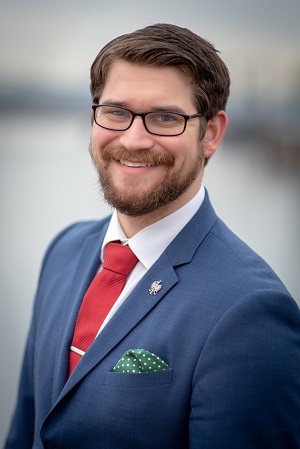 California Insurance License #: 0M39072

I was born and raised in Vancouver, Washington as a first generation American to two Polish immigrants. Growing up in a smaller town, I learned to appreciate and embrace many of the challenges both myself and my parents went through. Both my parents gave up on their dreams to go to college during the solidarity movement, in order to give my sister and myself a better life.
After I graduated high school, I decided to pursue a college education. I attended Pacific Lutheran University, and was able to play football, and was on the swim team for three years. There, I majored in Biology with dreams to become a medical professional. However, it was in college, that I learned my true passion was working with people and helping people achieve their dreams, as my parents did for me. After college, I pursued a career in sales and spent a very productive 8 years in the corporate sales world. After that time, I found my passion in financial services almost by accident. I happened to talk to someone that helped me plan my retirement and vision for the future, and at that moment I knew what I wanted to do. I left my secure job and decided to take a leap to build my financial services practice.
I have so much passion for what I do, and the fact that I get to help people on a day to day basis gives me immeasurable joy. I started my practice in downtown Portland, and while I loved the hustle and bustle lifestyle, I finally moved my practice to Vancouver because this community means everything to me. To be able to impact people in my local community really does mean the world to me and I look forward to impacting it more every day.